How political campaigns target you via email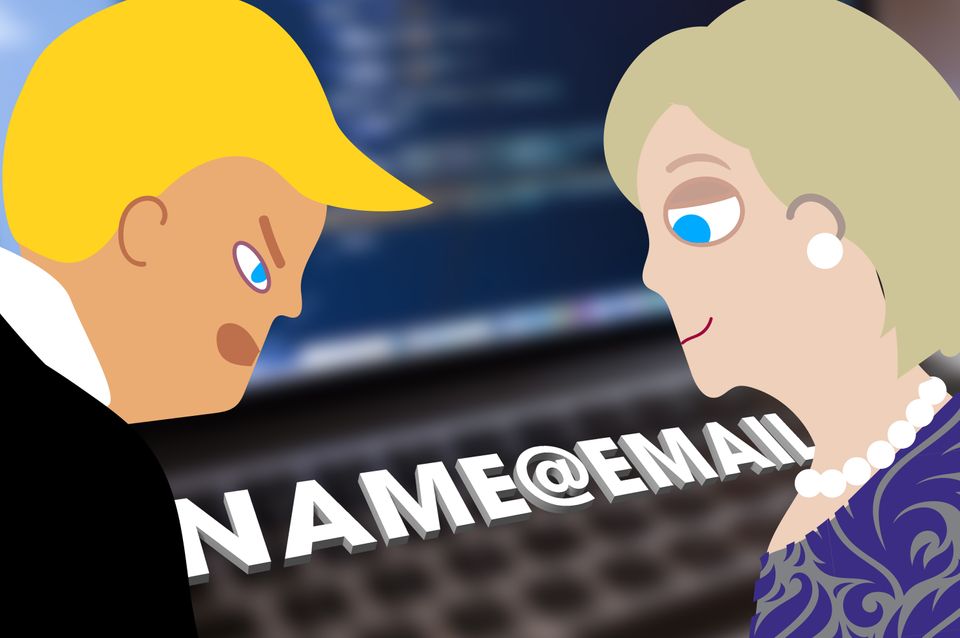 Everybody talks about the influence of social media on elections, and how sites like Facebook and Twitter customize what you see. But when it comes to election campaigns, email remains the networking tool of choice for learning about constituents—and rounding up financial contributions.
While Facebook and Twitter were used to drive engagement, the real money in political donations literally comes from email solicitations, according to a study on President Barack Obama's use of technology in his campaigns for the highest office.
"Obama's most successful fundraising email [of the 2012 campaign]? The subject heading was 'hey,' all lowercase," says Will Conway, the director of politics and advocacy at political-campaign tech advisory firm NationBuilder. "What 2012 did was introduce the concept of iterating. In 2016, people have been iterating emails and donation landing pages for years. It's actually becoming manipulative," he says.
Savvy political campaigns should use emails to learn about constituents, Conway said. For example, they should address recipients by name in emails, but they shouldn't ask for money from someone who told them two days before that he can't afford to send his kids to college.
Although Facebook is the most popular social network, and Twitter is heavily used in certain communities, email remains the most important means of electronic communication to date. It's the one access point nearly everybody who uses the Internet has, and so it's the most reliable way for political campaigns to reach their target audiences. More than that, though, email is often the keystone by which campaigns can connect pieces of information on their constituents collected across multiple databases.
"Hands down, the most important piece of this isn't the email itself. It's the importance of using technology that's finally available to build relationships with human beings, and leveraging those relationships to action." — Will Conway, director of politics and advocacy, NationBuilder
According to the Center for Responsive Politics, a nonprofit that focuses on the influence of money on U.S. politics and policy, the current presidential hopefuls have raised more than $1.1 billion in donations, with two weeks to go before Election Day. Hillary Clinton's official campaign committee, which receives direct donations, has outraised Donald Trump's, $383 million to $169.5 million.
Neither the Clinton nor Trump campaigns returned requests for comment.
From Conway's perspective, Clinton is running a campaign based around organizing, while Donald Trump is running one that focuses on communicating at scale and through mass media. "They're both seeing success," he says.
The keys to the kingdom, says David Kralik, a former political consultant who worked for Republican Newt Gingrich in 2008 and 2009, are a voter's first name, last name, ZIP code, and email address. From just that information alone, he says, campaigns can create voter profiles using Census data to reveal likely ethnic demographics and income, which help campaigns better target their messaging. And better-targeted messages, he says, lead to more voter engagement and donations.
"What we did in email in 2008 was A/B testing, segment emails by ZIP code, and track email open rates. We would segment lists so people who opened the last two emails got a different email than those who opened the last three emails," Kralik says. "How you segment the list and use analytics to your advantage is the most important thing for a campaign."
The general way that campaigns use email is as a focal point around which other data is collected, says Terry McCormick, communications director for the Massachusetts Republican party.
"Social media doesn't get you a ton" of information, he says. "It gets us interactions with our channels. If they share a post or 'like' something, that gets logged and paints a fuller picture" of your influencers, he adds, which campaigns can use to identify "who the best folks are to go to for asks," including volunteering as well as financial contributions.
Software built by Conway's NationBuilder automatically calls Facebook, Twitter, and LinkedIn when a voter email address is added to a campaign's database, and it pulls in corresponding profiles for that public email address.
Email is so important to how modern political campaigns operate that McCormick estimates that for every dollar spent acquiring a voter's valid email address can result in donations as high as $25 to $50, "because people tend to donate in those kinds of increments. The important part is doing that ground work early, and nurturing it early."
As campaigns continue their push into analytics and targeted messaging, and refine how best to convince voters to donate their time and money, there will be more pressure on them to add more data to their voter lists. What's coming next, Conway says, may push the boundaries of some Federal Election Commission rules.
The next level of solicitation we can expect in future campaigns, he says, connects not only political campaigns to each other but to other like-minded organizations that are targeting the same people. While it may be acceptable for a campaign to buy another campaign's email list and voter database, it may not be legal for a campaign to sell that information to a lobbyist group.
"Hands down, the most important piece of this isn't the email itself. It's the importance of using technology that's finally available to build relationships with human beings, and leveraging those relationships to action," he says. "That's never historically been possible. Now that it exists, it's inexcusable to not focus their relationships on human beings."
Enjoying these posts? Subscribe for more