Brave: Ad-scrubbing Web superhero?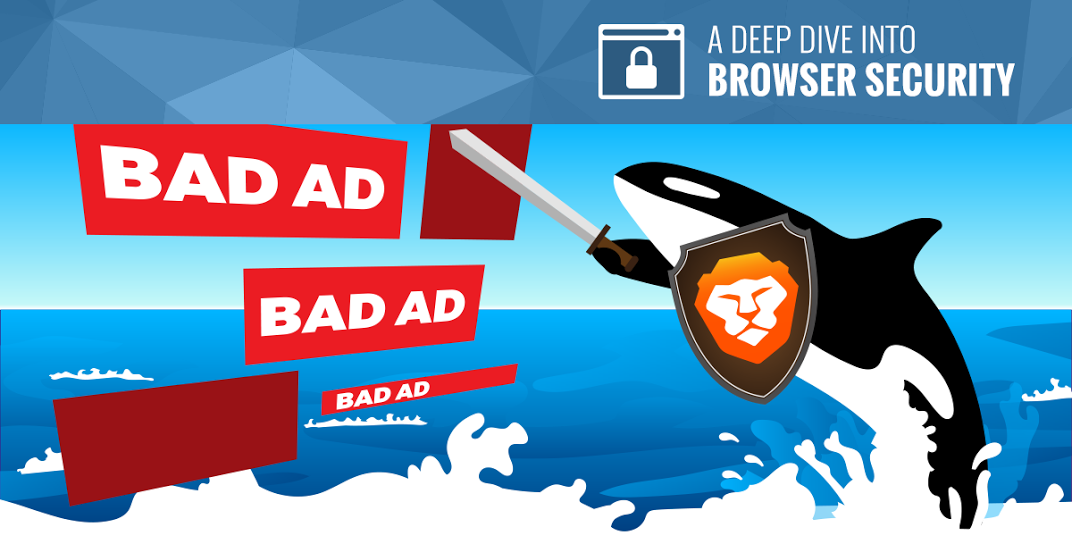 The creator of JavaScript says his latest browser project, Brave, is ready to change the Web.
Brave, announced earlier this year in public beta, with version 1.0 due later in September, is Brendan Eich's bold attempt to overhaul everybody's least favorite Web feature—advertising—by getting advertisers to do its bidding.
Like an ad-blocking browser add-on, cross-platform Brave is designed to strip out ads on websites. But unlike the add-ons, most of which allow-list some advertisers or just cut ads out entirely, the Brave browser replaces some ads with those from its own network of approved advertisers. It essentially creates a gateway through which verified safe ads can pass through.
Based on Chromium, the free, open-source core of Google's Chrome browser, Brave's technology matches keywords on sites you visit to a database shared with advertising-technology company Sonobi, which in turn sits between Brave and advertisers that Eich says don't have access to Brave user data.
Brave gives 55 percent of the ad revenue to the publishers of the website on which the ad appears, 15 percent to the advertiser, and 15 percent to browser users, who can keep it for themselves or donate it to whichever site they wish through micropayments. To facilitate those transactions, an update coming to Brave before version 1.0 will have a built-in payment system called Brave Payments that relies on Bitcoin for transactions. Brave takes the final 15 percent.
"We are trying to advance the start of the art for anonymous ads." — Brendan Eich, co-founder, Brave
The goal of this new model, Eich says, is to simultaneously make the Web safer for users, make ad revenue more stable for publishers, and make a successful business out of developing a browser.
"We want to dump a lot of chlorine into the pool and integrate ads into the browser," says Eich, who spent most of his career at Netscape and its successor, Mozilla, until his brief tenure as its chief executive was cut short by a scandal over his support for an anti-gay marriage law in California.
Issues with Web advertising stretch well beyond consumer annoyances. Modern Web ads slow site load times and drain device batteries. They also pose serious privacy and security risks to consumers. Although browser makers have made aggressive moves over the past decade to improve Web-browsing safety, most (but not all) have been extremely reluctant to block any form advertising.
There's no doubt that online advertising fuels the Internet business. Revenue from digital ads in the United States hit a record $59.6 billion in 2015, up 20 percent from the previous year, and online ads are expected to surpass television as the biggest driver of U.S. ad revenue this year. Research firm eMarketer expects worldwide spending on online ads to reach $180.67 billion this year, as the world shifts its investment from traditional-media ads to digital ones.
"There [are] 200 million to 300 million people using ad blockers, and here comes Brave." — Al Hilwa, analyst, IDC
Those dollars go largely to the giants of online display ads: Google, with $17.5 billion in revenue after paying its advertising partners; and Facebook, with $6.24 billion in revenue after costs. Given how much Google earns from online advertising, Eich says, users will never see ad blocking in the company's browser. "Most of the big browser owners have conflicts of interest," he says.
Justin Schuh, head of security for Chrome at Google, says digital ads aren't the only safety issue with which browser makers have to contend. Although he acknowledges that ads "disproportionately" pose security and privacy risks for users, he says "we have a larger problem with poorly behaving content in general."
Brave's investors, potentially eyeing a slice of the advertising pie, have been betting on the browser's business model. Since its May 2015 founding by Eich and Brian Bondy, another former Mozilla developer, the company has raised more than $7 million, including $4.5 million earlier this month.
IDC analyst Al Hilwa says Brave could put an end to what he calls the "huge drudgery" of modern browsing. "There [are] 200 million to 300 million people using ad blockers, and here comes Brave," he says, "anonymizing interactions, not tracking consumers," and "sending 55 percent back to the publishers for their ad system."
The tide of history is not on Brave's side: Most browser projects fail. This includes Microsoft's Internet Explorer for Mac and Apple's Safari for Windows, early innovators such as Nexus and Netscape Navigator, and niche-market adaptations such as the social-media browsers Flock and RockMelt. Part of Brave's appeal, Eich hopes, is that it will show other advertisers that it's possible to simultaneously reduce tracking across the Internet and still make money.
There's "no need," Eich says, for Brave to collect personally identifiable information to succeed. "We don't track in the conventional sense. We just get these anonymous signals, authenticity without identity," he says. "We are trying to advance the start of the art for anonymous ads."
Regardless of how useful personally identifiable information actually is for marketing purposes, publishers and retailers aren't likely to sit by idly as Brave strips consumer information, says Tomas Puig, a longtime Silicon Valley marketing executive. He questions the company's viability.
"They're going to have to take on the Macy's of the world and the Apples," Puig says. "How're you going to convince them that this is good?"
To ensure user privacy, Brave's registration system is anonymous. It assigns a tracking ID to each user, called a universally unique identifier, or UUID, and protects it from hackers with encryption.
Protecting user information is paramount to Brave in no small part because the company plans to soon introduce cross-platform synchronization, enabling settings to follow users from phone to desktop and back. Brave has also built in HTTPS Everywhere, such that it uses encryption to serve users sites wherever possible; support for native and third-party password managers; protection against digitally fingerprinting users; antiphishing tools; and site-specific script blocking.
In stripping out ads, Brave is also designed to speed Web browsing. Brave already loads pages faster than Safari on iOS, as the video above shows, and its developers are focused on beating Chrome on speed tests too. On Windows, benchmark tests performed by others have been less than conclusive, though they do appear to show Brave generally holding its own against established browsers. Eich promises that Brave will eventually load pages 200 percent to 400 percent faster than competitors on phones, and 40 percent faster on desktops.
Could Brave be the browser hero we never knew we needed? Not so fast, Puig and Hilwa say.
"To achieve scale," Puig says, Brave is "going to either need a knock-it-out-of-the-park ground campaign, hyperadoption with teens and tweens, or [to] purchase" users. Buying users is nothing new in the Internet world; Google regularly spends billions of dollars per quarter doing this. Brave obviously doesn't have enough backing to support major user purchasing, though Eich says partnering with a "superpower" isn't out of the question to achieve his goal of 7 million to 10 million users. He declined to say how many people are currently using the browser or how quickly he and his colleagues plan to reach that scale of adoption.
Without "good user adoption," Hilwa says, "you don't have anything."
Just months into its public availability, Brave is facing more than adoption challenges. Google Play rejected it twice before the primary Android marketplace accepted it. And 17 major media companies threatened legal action against Brave for violating their websites' terms of service, as well as copyrights and trademarks.
Eich, in response, wrote a blog post in which he called Brave the "solution" to publishers' "problem." He met with the Newspaper Association of America and other companies that had expressed alarm about Brave. And he's now trying to develop a partner program, he says.
"All we need is better targeting and the ad blockers done right. We have to prove that anonymity and trackerless ads work." Eich says. "Trust is broken."
Enjoying these posts? Subscribe for more