Bills targeting sex trafficking to lead to crackdown on anonymous posts?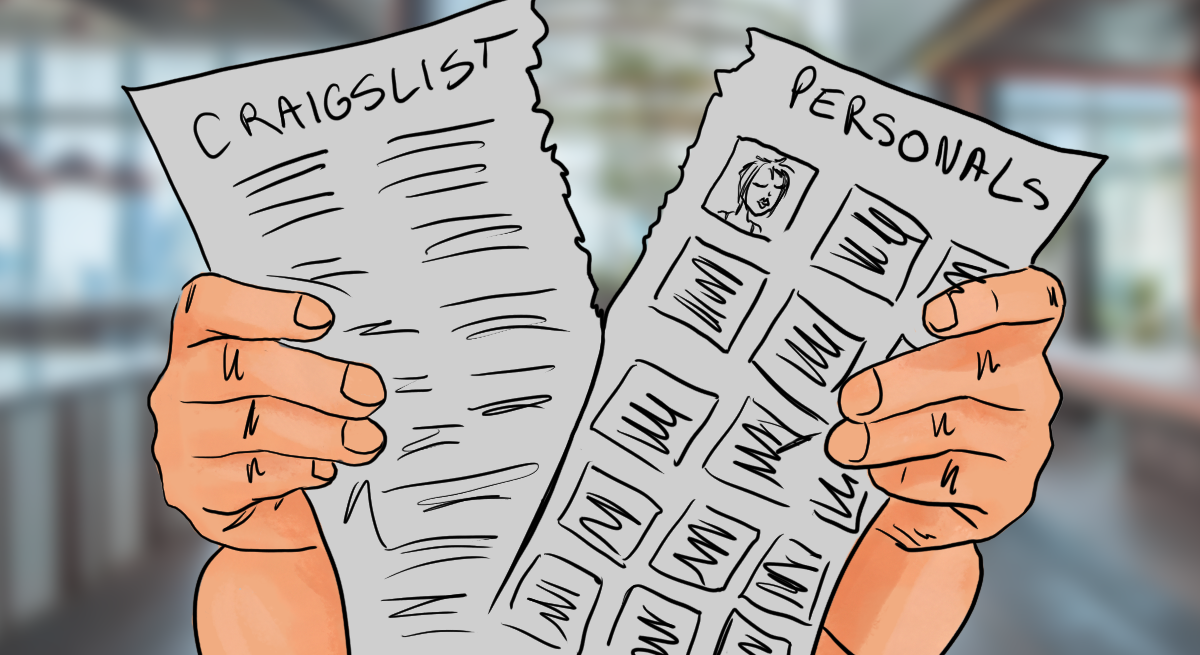 Two bills signed by President Donald Trump on Wednesday to fight the online facilitation of sex trafficking may end up limiting the ability of people to post anonymous comments on websites.
The Allow States and Victims to Fight Online Sex Trafficking Act, known as FOSTA, and the Stop Enabling Sex Traffickers Act, or SESTA, make it illegal to knowingly assist or support sex trafficking.
The companion bills, respectively passed by the U.S. House of Representatives in February and the U.S. Senate in March, target the advertising of prostitution online. They weaken Section 230 of the 1996 Communications Decency Act, which protects online services from civil lawsuits for content posted by their users, by excluding sex-trafficking laws from legal immunity. Sites that don't actively police user posts advertising prostitution and related services would open themselves up to criminal charges and to lawsuits from state attorneys general or victims of sex trafficking.
The bills' passage has already prompted several sites to crack down on some user-generated posts. Craigslist has since dropped personal ads. Kink-focused social network FetLife has prohibited escort and other services. Reddit has banned its escorts and sugar daddy communities. And the FBI has shut down Backpage.com, which was notorious for its escort ads. And it may well have much broader implications.
Supporters of the bills argue that they are needed to fight Internet-facilitated sex trafficking. The Internet Association, a trade group that includes Google, Facebook, Amazon.com, and Microsoft, has supported FOSTA and SESTA, saying its members are "committed to combating sexual exploitation and sex trafficking online."
While criticism of the bills has largely focused on the censorship implications of a weaker Section 230, some the ripple effects of FOSTA/SESTA could extend to the banning of anonymous posts and extensive site self-policing of user-generated content.
The expansion of criminal law under FOSTA and SESTA is so broad that it could implicate website operators, even if they "aren't aware of any sex trafficking taking place," says Elliot Harmon, an activist with the digital-rights group Electronic Frontier Foundation. "We expect to see platforms become more restrictive in what types of posts they allow in general, and that could certainly include removing features like private and anonymous messages."
Further action by websites and social-media services will depend on how courts interpret FOSTA/SESTA lawsuits—and determine what constitutes knowledge of sex trafficking on the part of site owners, adds Ryan Clough, general counsel at digital-rights group Public Knowledge. But he can "see a world in which fears around liability could potentially lead sites to restrict anonymous posting."
The legislation has some "ambiguity," particularly related to the definition of "knowingly" facilitating prostitution, Clough says. "We are watching for a wide variety of different potential consequences related to how content is moderated and how platforms treat their users," he says. "It's still very much in flux."
Bijan Madhani, privacy counsel at trade group the Computer & Communications Industry Association, says the heavy burden FOSTA and SESTA might place on sites to police user-generated content may prompt them to crack down on user-generated content altogether.
Craigslist, which embraces anonymous posts, didn't immediately respond to questions about whether it would ever limit anonymity. Reddit, however, said it will "never" require users to provide their names, ages, and other personal information.
"We give our community the choice to remain pseudonymous on our platform, which we believe fosters authentic connection, and makes Reddit unique and special to so many people," a representative said by email.
Other websites "may want to stay well within the bounds of what the law might consider them liable for, just to avoid any penalties or confrontations with authorities," Madhani says.
Supporters of the legislation say the implications aren't so broad.
SESTA is a narrowly crafted bill that gives law enforcement agencies "the tools they need to go after criminals who traffic women and children online," Kevin Smith, spokesman for Sen. Rob Portman, the Ohio Republican and main sponsor of SESTA, said in an emailed statement.
Only sites that knowingly facilitate trafficking should be worried about the legislation, because it continues the Communications Decency Act provision that protects sites that monitor user-generated content in good faith, Smith says.
"We certainly hope companies are taking an honest look at their websites to ensure that they don't become a hub for trafficking of women and children," he added. "If they believe they can't operate a website without knowingly facilitating sex trafficking, that would be a pretty damning admission."
Updated at 12:15 p.m. PST with a statement from Reddit.
Enjoying these posts? Subscribe for more