How tracking voters' locations could improve future elections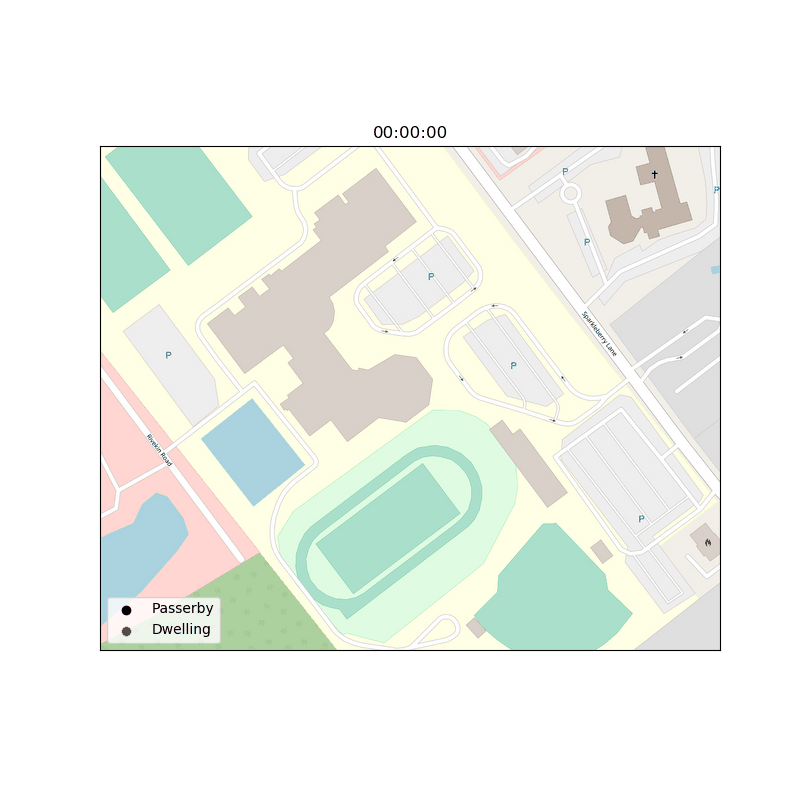 Smartphone location data is a dream for marketers who want to know where you go and how long you spend there—and a general nightmare for privacy advocates. It may come as a surprise that this type of geolocation data could also be used to protect people's voting rights on Election Day.
The Center for New Data, a newly founded nonprofit organization, is tracking voters at the polls using smartphone location data to help researchers understand how easy—or difficult—it is for people to vote in different places. Its project, called Observing Democracy, is a nonpartisan effort to make data on how far people have to travel to vote—and how long they have to wait in line at polling places—available in a privacy-friendly way. Its objective is to provide data that can help inform and craft election policies that enhance voting accessibility.
"Most surveys have a limited number of respondents who have self-reported, so their information is anecdotal… I don't believe plaintiffs have ever had data of this kind in litigation. Reports of very long lines in Ohio gave rise to sweeping litigation afterward, but evidence of long lines has never had data as granular and fancy as this."—Nick Stephanopoulos, Harvard Law School professor
Election data has already fueled changes in various municipalities and states. A 66-page lawsuit filed by Fair Fight Action against the state of Georgia in the wake of Stacey Abrams' narrow loss to Brian Kemp in the 2018 gubernatorial race relies heavily on data to back its assertions of unconstitutionally delayed and deferred voter registration, unfair challenges to absentee and provisional ballots, and unjustified purges of voter rolls—all hallmarks of voter suppression.
The promise of Observing Democracy is to make this type of impactful data available much more rapidly than ever before. Barely a month old, Observing Democracy isn't wasting any time: Its all-volunteer staff will be receiving data, possibly as soon as November 4, on voter wait times at polling locations, travel times to polling stations, and the frequency of ballot drop-off box visits, courtesy of location data-mining companies X-Mode Social and Veraset, the latter of which was spun off from SafeGraph.
Observing Democracy then melds that data with polling-center locations from the Center for Public Integrity and voter information from L2 Political, the voting analytics company that supplies voter data to the Republican National Committee and Democratic National Committee. The last step is to de-identify the data before sharing the combined information with researchers and journalists that the organization has vetted for being nonpartisan.
---
---
READ MORE ON LOCATION AND PRIVACY
Primer: Who's tracking your location? Just about everybody
How to wipe location data from mapping apps
Beware hacked business listings on maps
When taking Uber or Lyft, is your ride-sharing data buckled up?
Will this app track my child? Here's how to tell
---
All told, the organization estimates that it will be ingesting "billions" of rows of data representing more than 40 million devices, with Election Day coverage of a fifth of U.S. adults. To protect that vast trove of voter information, Observing Democracy is using tools from data governance software and guidance provider Immuta, says Steven Davenport, co-executive director of the project.
"Raw device data provides the greatest opportunity as a researcher, but [the] greatest privacy risk. Part of what we do is make it as useful as possible with the least amount of risk," Davenport says.
This story was originally commissioned by Fast Company. Read the full story here.
Enjoying these posts? Subscribe for more