5 holiday scams to avoid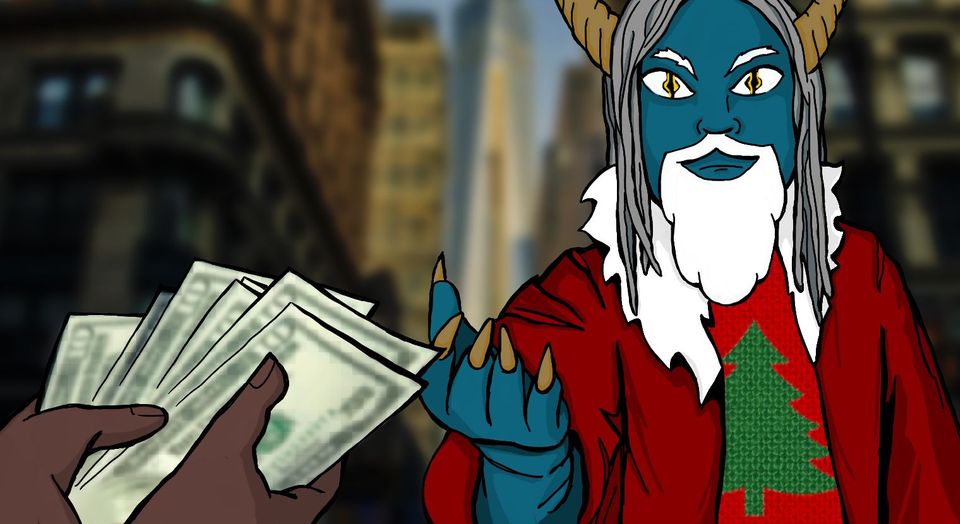 Your phone rings, and it's a representative from your local fire department, thanking you for last year's donation and requesting another donation. The caller offers to send an overnight delivery service to immediately collect your cash donation.
Oddly, you don't remember making the donation last year. You hang up, suspecting that it's is one of many tactics scammers are using today.
A mix of holiday chaos—"shopping, parties, traveling"—and an increased focus on gift giving forms a perfect storm for holiday scams like this, says Paul Stephens, director of policy and advocacy at Privacy Rights Clearinghouse.
"People slip, and maybe download something or divulge information somewhere they shouldn't," adds John Sileo, an independent identity theft expert. "You need to think about protecting your data like you would an expensive gift—it's not something you give to just anyone, anywhere."
From email scams to fake charities, here's what to look out for this holiday season.
1. Email scams
Beware of emails purporting to include links to online order confirmations, package delivery tracking, and personalized holiday greetings, Silo advises. Most often disguised as alerts, respectively, from popular carriers such as UPS, merchants such as Amazon, or card designers such as Hallmark, these messages might prompt you to click on a link for more details.
These messages often look suspicious, Stephens adds. The sender's email address might not match the purported company, and the contents of the email might include misspellings. Legitimate emails, on the other hand, often contain a piece of information that helps authenticate them, such as a portion of an account number or a username.
"If there's any doubt, don't click these links or download attachments. These are phishing scams and can infect your computer with malware," he says. Instead, visit the website directly, then log into your account to track packages, confirm deliveries, or view e-cards.
2. Fake shopping apps
As more consumers use mobile devices to shop, more retailers are offering exclusive coupons and deals through their mobile apps. Criminals, in turn, are planting fake, lookalike apps in app stores, Stephens says, "designed to harvest your credit card information and other account details."
Stephens recommends downloading an app directly from the merchant's website. If you use a trusted app store, such as Apple's App Store or Google Play, take note of the app's number of downloads: If the number is below 1,000, the app is probably fake, he says. And pay attention to the app's permissions requests. If it seeks more access than it needs to function, think twice about using it.
3. Charity scams
Because people are more inclined to make donations to charities during the holidays, consumers need to be extra cautious about how they make them, says Ben Knieff, senior research analyst at research firm Aite Group.
"Criminals will call, email, and text people to solicit donations, pretending to represent a legitimate or entirely fake organization," he says. "Unfortunately, it's a little too easy to set something up that looks like a legit charity."
Never give donations via solicited phone calls, Sileo advises. Instead, you could call the organization (or visit its website) to donate. The same advice applies to email solicitations: Visit the charity's verified website directly rather than clicking an emailed link. Use sites such as the Better Business Bureau, GuideStar, and Charity Navigator to verify a charity's validity, Stephens adds.
4. Credit card scams
Card skimmers, e-commerce sites, and even EVM chip credit cards are expected to cause security issues for consumers this holiday season, Knieff says. And institutional tools designed to protect the security of your accounts aren't foolproof.
"Financial institutions have lots of tools to flag unusual activity, but around the holidays, everyone's purchasing history is a little unusual," he says. "Criminals can use stolen credit card information to buy high-ticket items since it's easier to hide this behavior during a time when our behavior is unusual, anyway."
Knieff suggests reviewing your credit card statement every two to three days rather than the typical two to four weeks. Also enable automatic alerts, which can inform you via SMS when your credit card is used to complete a transaction. This will help you instantly spot unapproved purchases, he says.
5. Employment scams
Your holiday spending might leave you looking to make a little extra cash. Scammers use this opportunity to prey on vulnerable individuals. "Be extra careful when it comes to responding to online ads for work or seasonal jobs," Stephens advises.
Never divulge sensitive information like your Social Security number during a phone interview, he says. "You should really insist on a face-to-face meeting to make sure the job is legit," he adds. "And always remember that if the job sounds too good to be true, it probably is."
Enjoying these posts? Subscribe for more