6 security add-ons to protect your browser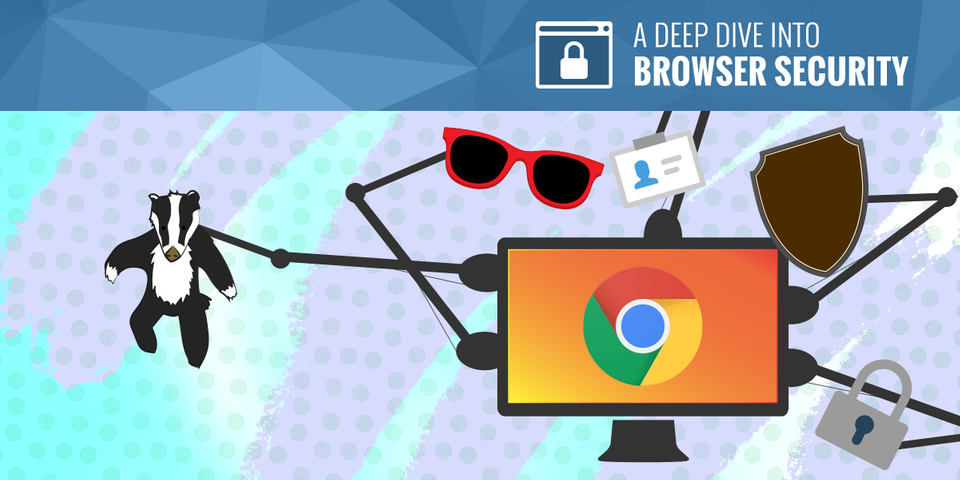 You can't know for sure which privacy or security dangers lurk behind your favorite websites—without a little assistance. Threats such as "malvertisements" and hidden trackers can affect even the most reputable sites.
"There's a ton of bad stuff out there, and sometimes the publisher of the website might not be aware that an ad is malicious," says Jeremiah Grossman, chief of security strategy at security software company SentinelOne. While browsing, he says, malicious "ads are the No. 1 way people become infected."
And the No. 1 threat to your privacy when browsing: scripts embedded in add-ons and sites designed to collect data about your browsing habits, says Mikael Albrecht, security specialist at privacy and security company F-Secure. "Many add-ons finance their development by fetching data about the users and selling this data," he says, "which makes using them a confidentiality and privacy risk."
Other browser add-ons, including plug-ins that can handle activities such as playing videos on a Web page, and more closely integrated extensions that can handle smaller activities such as ad blocking, are designed to improve your browsing safety, says Lysa Myers, security researcher at security software company ESET.
"Plug-ins or browser extensions can be used for good or for bad," Myers says. "Generally speaking, less is more, when it comes to plug-ins, as they do increase your risk of vulnerability. But there are many extensions available that can be used to greatly improve your privacy and security."
With hundreds of thousands of add-ons available for browsers, it's important to keep some basic rules in mind, the experts say. Less is more, according to Myers: Download only ones you feel you absolutely need, and always keep them up-to-date. And before you download new add-ons, look for a high number of reviews, and pay attention to the ratings, Grossman and Albrecht say. They are generally good indicators of the tools' safety.
Here are six tools experts recommend installing to boost your browser's security and privacy.
AdBlock Plus
AdBlock Plus offers apps and extensions for iOS, Android, and a number of browsers, including Chrome, Firefox, Internet Explorer, Opera, and Safari. Besides disabling, tracking, and blocking ads and domains known to spread malware, it lets you customize what you want and don't want to see with filter lists and whitelists. By default, it displays nonintrusive ads that it deems acceptable, though this option can be turned off. (AdBlock Plus accepts money from advertisers to show whitelisted ads.) This add-on is free.
Blur and Ghostery
Blur and Ghostery block hundreds of companies from tracking and collecting data on your online habits, even when you're not logged into their services. Blur, which has free and paid versions, doubles as a password manager and protects your online credit card transactions, while Ghostery lets you choose which trackers to block. Both are available for Chrome, Firefox, Safari, Opera, and Internet Explorer.
Disconnect
Disconnect's Private Browsing extension stops major third parties from tracking the sites you visit. Network requests are broken into seven categories: Google, Facebook, Twitter, advertising, analytics, social, and content. By default, the extension blocks requests from all the categories except content, because that one often includes requests that would break the site you're visiting, it says. The Private Browsing extension, which has some customization features for Chrome, Firefox, and Opera, is free.
NoScript
NoScript is a free, customizable Firefox extension for Mozilla-based browsers that prevents untrusted websites from executing JavaScript, Java, Flash, and other plug-ins. The extension learns your browser habits: You can run scripts in instances when you're browsing, or permanently if it's a site you visit often, but it will always block malicious content anywhere. NoScript also provides features to block XSS and clickjacking.
Privacy Badger
This extension, from the Electronic Frontier Foundation, blocks malicious ads and invisible trackers, and lets you adjust your settings accordingly. It uses a green/yellow/red categorization system to show you when you're being tracked: Green means that the site isn't tracking you yet; yellow means that a third-party domain appears to be tracking you, perhaps for the sake of functionality; and red means content from this tracker has been disallowed. Privacy Badger is free and available for Chrome and Firefox.
uBlock Origin
uBlock Origin is a lightweight ad blocker available as an extension for various browsers, including Chrome, Firefox, and Opera. It features a number of customization options, including preset and option filters, whitelists, and malware domains. uBlock Origin, not to be confused with similar-sounding extension uBlock, is open-source and free to download.
Enjoying these posts? Subscribe for more