Don't underestimate what Kim Dotcom could pull off with Megaupload 2.0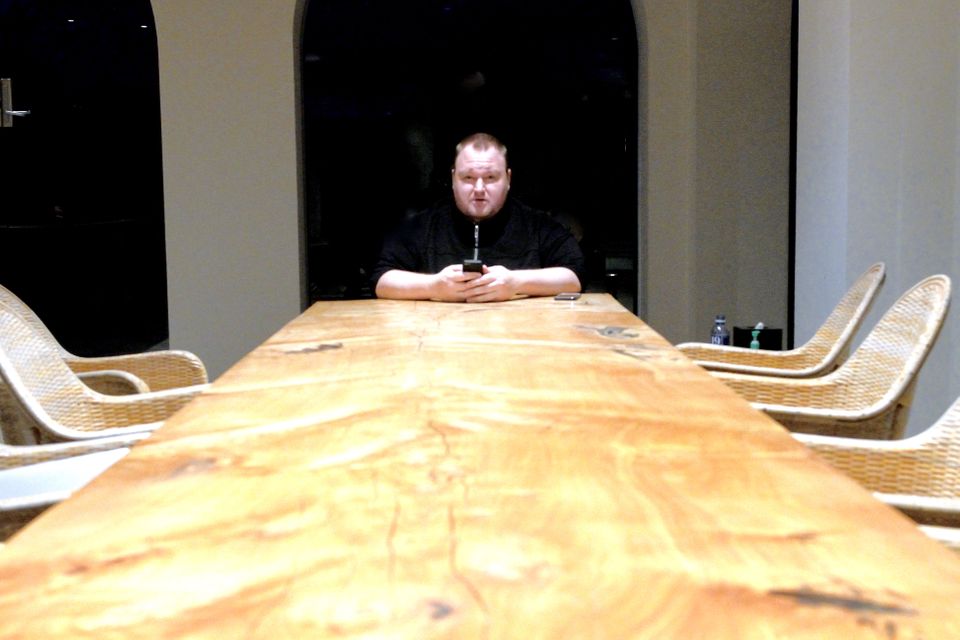 Alleged pirate and Internet entrepreneur Kim Dotcom last week gave the public a peek of services he promises will recapture the magic of Megaupload, a file-sharing site he founded that attracted more than a billion users before the FBI shut it down.
Megaupload, a hub for swapping pirated movies and other copyrighted material, was one of the Web's most popular file-hosting sites. Its managers were accused of encouraging piracy and pocketing $175 million in illicit profits. Dotcom, born as Kim Schmitz in West Germany, was arrested at his home in New Zealand in January 2012 on criminal copyright violations and a handful of other associated charges, including money laundering. Ever since then, the frustrated music impresario and self-described Internet freedom fighter has been fighting U.S. government attempts to extradite him.
Dotcom last week released a video demonstration of two new services. One looks a lot like an upgraded version of Megaupload, enabling users to store encrypted videos and files. He aptly calls the service Megaupload 2.0.
Megaupload 2.0 works in tandem with a Bitcoin payment offering called Bitcache. According to Dotcom's demonstration, users upload files or video to Megaupload 2.0 and then make the material available to the public at whatever price they wish. Bitcache enables the user to be paid in "bits," which can be converted into the cryptocurrency Bitcoin.
Dotcom's video tease was light on details, including a launch date, but poses a big question: How can Dotcom possibly launch a relevant file-hosting site when his assets are frozen, and he's under indictment?
"I think in 50, 60 years, when people look back at this—you know there will be books written about it, movies will made about it—and people will look back, and they will laugh." — Kim Dotcom, Internet entrepreneur
I've been following his story since 2011, about five months before his arrest. Back then, my Hollywood sources tipped me off that Megaupload's days were numbered. In September 2015, I flew to New Zealand and spent time with Dotcom, 43, shortly before his extradition hearing. I was in the Auckland courtroom when he took the stand.
I've learned two things about the Dotcom:
1) It's not wise to underestimate him. After all this time, scrutiny, and legal pressure, he's still free, still launching file-sharing services, and still attracting media attention. One of his biggest tools in fighting the U.S. and New Zealand governments is his ability to generate outrage over his case.
The most recent example of that came last month, with the debut of "Kim Dotcom: Caught in the Web," a documentary about his arrest and the attempt to extradite him. (Disclosure: I was interviewed for the film.) The movie, which has received mostly favorable reviews, is largely sympathetic to Dotcom.
2) Because he believes he's been wronged, he's highly motivated to launch another successful service. The odds are against him, but he's had plenty of time to ponder a comeback. And there are few figures in technology that have come to value privacy in as unique or as personal a way as Dotcom.
At least two governments have surveilled him. During a raid, New Zealand police battered down the doors of his home and arrested him at gunpoint. Law enforcement officials seized and digitally rummaged through Internet files belonging to his customers. They have also made public some of his private Skype and email conversations.
"At some point, a judge will be convinced about how evil we are, and then we'll be in trouble," Dotcom wrote to Mathias Ortmann, one of Megaupload's managers, in 2010, according to records produced in court. "We have to make ourselves invulnerable."
Dotcom's translators in court disputed that translation of his statement, originally written in German in a Skype chat. They say a more accurate translation is, "Because at some stage a judge will be talked into how bad we allegedly are, and then it will be a mess."
Dotcom did not respond to questions about his new service, but in a Twitter post last June he said  that it will "feel like home" to original Megaupload users. Last week, he also took to Twitter to promise "encrypted anonymous content delivery." Those are big statements. Can he back them up?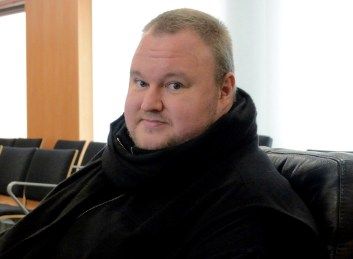 It's worth considering that Megaupload, which Dotcom founded in 2005, was a colossus. At its peak, the service saw 50 million users a day, and more than 200 million pieces of media were uploaded. So it's a safe assumption that Dotcom knows something about scale. His real feat, though, came after Megaupload was shuttered. Exactly one year later, Dotcom managed to found and launch Mega, a file-sharing service that relied on AES encryption protocols to secure files prior to their transfer to the company's servers. After a few minor technical hiccups, the site was warmly received.
Mega attracted investors and a substantial number of users. During his extradition hearing, Dotcom told the court that he earned roughly $20 million through the sale of shares in Mega.
"It's a miracle that I'm still here," Dotcom told me in 2015, as we sat in the Dotcom Mansion outside Auckland. "They seized almost all my assets. They destroyed my business. I got bail the first three months without Internet, and I was able to build something again and be successful again."
There are signs, however, that Dotcom's current position is more tenuous than it was in 2013. He split with Mega after publicly squabbling with its managers. He has testified that he doesn't have enough money to mount a proper defense.
Not long after his wife left him, Dotcom moved out of his mansion and into a smaller home. The court overseeing his extradition hearing found against him, and an appellate court also ruled that he can be extradited, albeit not for copyright violations. And on Friday, his lawyer filed a petition with the U.S. Supreme Court, asking for the return of millions of dollars seized from him.
At this point, it's anybody's guess what happens to Dotcom's new service, once he's exhausted his appeals. His lawyers have indicated that there are at least two more courts he can appeal to, and that it might be years before it's determined whether he will stand trial in the United States. If he goes to jail, what then? And can Megaupload 2.0 stand up to the intense scrutiny it will undoubtedly come under from the entertainment industry and U.S. government?
Whatever happens, one thing that you can bank on is Dotcom keeping his well-noted sense of humor.
"I'm naturally happy. I'm never depressed," Dotcom told me in 2015. "I think in 50, 60 years, when people look back at this—you know there will be books written about it, movies will made about it—and people will look back, and they will laugh. They will say, what the hell. It's kind of like the stuff you read about in medieval times, where they took scientists and burned their books and hated on people that were a bit more advanced…'What are you doing, telling us that we're rotating around the sun, and not the other way around? You must be crazy. So, we're going to burn you now.'"
Enjoying these posts? Subscribe for more