New 'secure' devices aren't cheap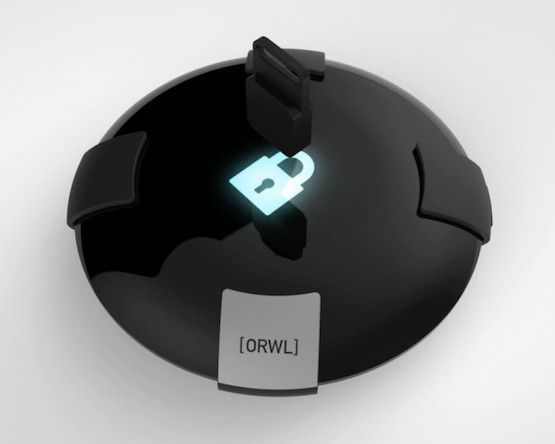 To paraphrase Game of Thrones, the Internet is dark and full of terrors.
According to Symantec's 2016 Internet Threat Report, the number of zero-day vulnerabilities—previously undetected flaws that allow attackers access to users' machines and data—more than doubled last year. Ransomware infections increased 35 percent, and the personal information of more than 400 million consumers was stolen.
"Every week, there are new revelations of security breaches by trusted brands, leading to a perception of 'when, not if' your personal information will be compromised," says Brett Sappington, senior director of research at Parks Associates. "And security threats today are more complex and sophisticated, requiring leading-edge security tools to keep user data and devices safe."
Help is on the way, thanks to a raft of new smartphones, computers, and Wi-Fi routers. Their manufacturers are betting that as security breaches and government surveillance continue to dominate the headlines, consumers will want devices that better protect them out of the box.
Naturally, a higher level of security comes at a higher cost: Prices for some of these devices are significantly higher than what many consumers have been willing to pay until now. Here's a rundown.
Privacy-savvy smartphones
Because they contain the most sensitive information about who you are, who you know, and where you've been, smartphones were the first devices to come with extra protection. The next generation of secure phones is designed to keep your wireless carrier, your boss, and the NSA from spying on you.
Silent Circle's Blackphone 2 ($800) allows you create up to four "virtual phones" to segregate work apps and data from your personal information. Every call, text, or video message is encrypted from the Blackphone to Silent Circle's servers, preventing anyone from eavesdropping on your end of the call. If you're calling another Blackphone (or a handset running the Silent Phone app), your communications are encrypted end to end.
Similarly, the Blackberry PRIV ($650+) runs a hardened version of Android, separates work and personal information, and encrypts all data stored on the phone. And if money is no object, the newly introduced Sirin Labs Solarin offers hardware-based encryption for data and communications, as well as basic security software, for (cough) $14,000 to $18,000 per handset.
Security-centric computers
In the past, securing your computer meant encrypting your hard drive, installing antimalware tools, and hoping for the best. You can soon buy machines built to be secure from the ground up, such as the open-source Purism Librem laptops.
Librem can run the Linux-based Qubes OS (endorsed by Ed Snowden), which isolates every process running on the system, making it nearly impossible for an attacker to gain full control over the machine. The machines' hard drives are fully encrypted, and they come preloaded with a suite of privacy-centric software and a kill switch that instantly turns off the webcam and wireless connectivity. The latest 13- and 15-inch Librems will be available in July for $1,400 and $1,800, respectively.
The ORWL desktop computer adds physical security to the mix. This 6-inch disk-shaped device requires a unique electronic key fob to operate; move more than 10 meters away, and the device locks down. If someone attempts to tamper with ORWL or open its case, it automatically wipes its encryption keys, making the data inaccessible. Design Shift, makers of ORWL, will be launching a crowdfunding campaign for the device later this summer, and hope to begin shipping ORWL systems by the end of the year. Pricing is currently unavailable.
Routers for the Internet of Things
Even home networks are finally getting a long-overdue security makeover. On June 16, Luma began selling one of the first consumer wireless routers that promises to protect all the gadgets on your home network.
In addition to using mesh networking to link multiple routers, blanketing your home in Wi-Fi signals, Luma also offers "enterprise-level security," says executive chairman and co-founder Paul Judge. Luma routinely scans every device on your home network, looking for any that use default passwords or have ports open to the Internet. It also examines outgoing traffic, blocks communications with potentially dangerous URLs, and isolates devices so a vulnerability in one of them can't be used to attack another. A three-pack of Luma routers will cost $399; additional routers are $149 apiece.
Of course, labeling something as "secure" doesn't actually ensure that it is. Consumers will still ultimately have to trust the makers of these gadgets that they work as advertised, Sappington says.
"Most consumers cannot assess the technical security capabilities of products," he says. "That means recognized brands will have an advantage…at least until they suffer a security breach of their own."
Enjoying these posts? Subscribe for more