Shut the front door: The state of the smart lock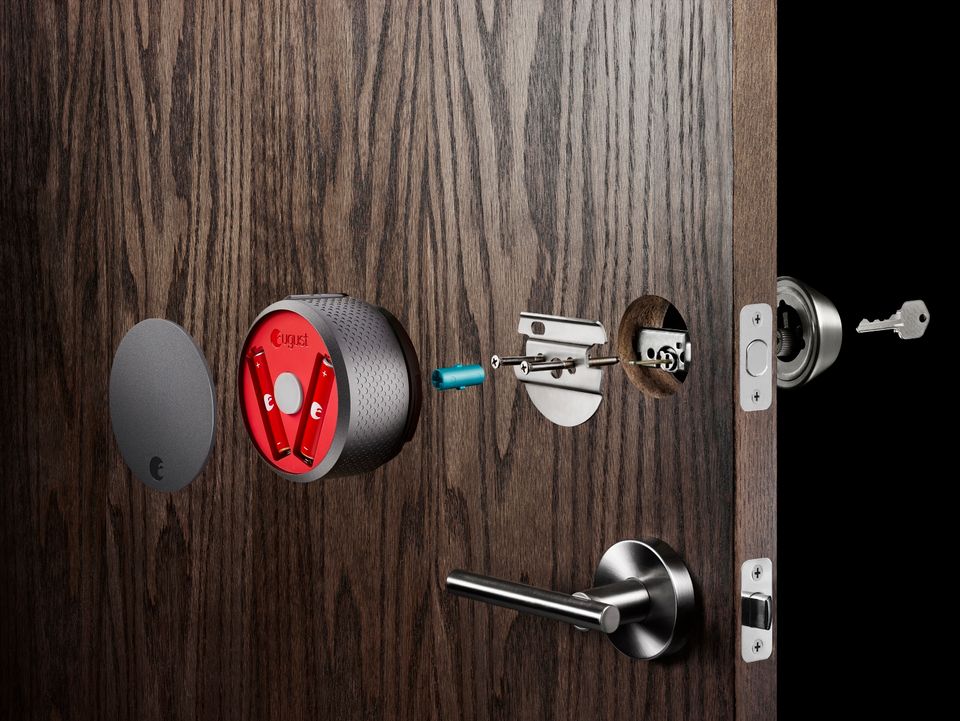 Locks and keys go back several thousand years—early examples were found in the ruins of ancient Babylon and Assyria. They represent the most old-fashioned form of security around today. And like anything that survives thousands of years, they are evolving.
People today can install a variety of so-called smart locks on their doors to remotely unlock them—or give guests or workers keyless access to them—from 5 inches to 5,000 miles away. The worldwide market for these devices, which are designed to seamlessly connect with smartphone apps and communications protocols, will grow from $261 million in 2013 to $3.6 billion in 2019, research firm NextMarket Insights projects.
As hackers and manufacturers test and improve their security, we thought we'd take a look at some of the best smart locks available and in development—as well as some of the challenges their makers are working to overcome to keep you safe.
Choices
Outliers aside, IHS Principal Analyst Blake Kozak says about two dozen companies now offer residential devices enabling users to lock or unlock doors remotely using a smartphone app or a low-energy Bluetooth connection. Most smart-lock systems can also be programmed to alert homeowners when someone enters (or tries to enter) the door.
A few models demonstrate the range of costs and features currently available.
On the less expensive end of the spectrum, Lockitron makes a lock starting at $99 that simply fits over an existing deadbolt lever.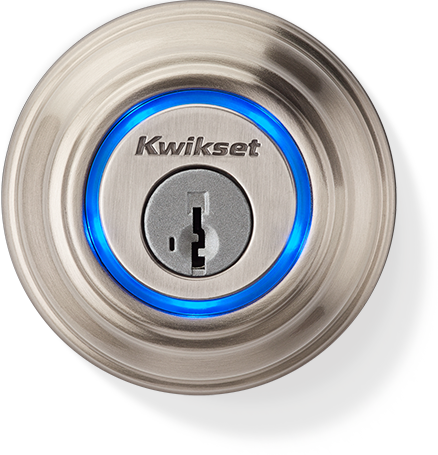 The Kevo lock—licensed by several manufacturers, including Kwikset and Weiser—by contrast, replaces an existing lock. It ships with two physical keys, a fob, and two "eKeys" unique to a specific user's phone; adding more users requires purchasing additional eKeys.
Some smart-lock models, Kozak says, include an accelerometer—a sensing device enabling the lock to notify the homeowner whether a door had been simply slammed or knocked off its hinges.
Some newer smart locks support voice commands. The 96-year-old lock maker Schlage was first off the blocks with its Sense lock, integrating its technology with Apple's HomeKit home automation platform in late 2015. As a result, Siri can now unlock doors for you.
The August Smart Lock (starting at $199), designed to replace a traditional deadbolt, also supports Apple's HomeKit. Two other, competing wireless-device communication protocols, Zigbee and Z-Wave, provide the means to develop voice-controlled locks without requiring HomeKit.
If voice, Bluetooth, and keypads don't offer enough entry options, fingerprint recognition is another. The iTouchless Bio-Matic Fingerprint Door, a $329 unit offered by a maker of touchless trash cans and soap dispensers, includes a fingerprint scanner and a keypad.
Can't decide which feature set you need? With Westinghouse Security's Nucli, you can get them all: fingerprint recognition, camera, voice control, and even voice mail. Nucli includes an application programming interface "so developers can create new and exciting applications for the Nucli smart lock that will enhance your lock for years to come," the company says.
The Nucli isn't yet available, but you can preorder it on Indiegogo.
Challenges
Smart locks are not without potential drawbacks, or at least wrinkles that don't apply to pure-analog locks.
Installing a smart lock requires batteries. Use of low-energy Bluetooth helps manufacturers claim about a year of operating life using standard AA batteries; if they die before you replace them, you'll need a physical key to enter.
Losing your smartphone could also mean getting locked out of your house. Perhaps more critically, someone who accesses your phone (and its smart-lock app) also has access to whatever is behind your door.
The bottom line
The big question, though, is how secure these locks really are. With simple physical hacks of some popular smart locks and attempted electronic hacks of many other connected devices, a buyer might assume that a smart lock is only as secure as its hardware and its communication protocols.
Kozak says that's not the case. Manufacturers are implementing additional security checks or controls within the locks' software and their smartphone apps. Adoption of HomeKit, in particular, he says, has been slowed by Apple's insistence on 3,072-bit encryption, a level of security high enough to hamper the performance of connected devices.
"Everything can be hacked, right?" Kozak says. "But the manufacturers are paying a lot of attention."
Enjoying these posts? Subscribe for more