'State of Control' explores harrowing consequences of surveillance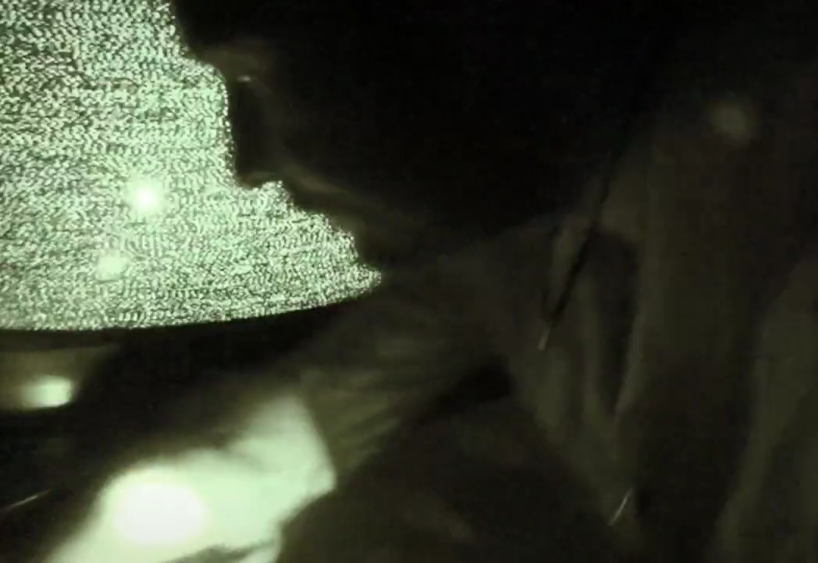 Here in the United States, it's often hard to imagine the harm caused by government surveillance. My father's response during a Thanksgiving discussion about the terror attacks in Paris is typical: "What do I have to hide?" he asked.
This isn't the case elsewhere in the world, as the new documentary State of Control makes painfully clear.
The film, which makes its U.S. premiere Thursday evening at the Sundance Kabuki movie theater in San Francisco, follows co-directors Christian Johnston and Darren Mann as they sneak into Tibet in the days leading up to the 2008 Beijing Olympics. By its end, the Chinese government, through a combination of electronic and physical surveillance, has stymied their plans to the point where they're lucky to get out of the country at all. The intensity of the attacks even delayed the release of the documentary, the filmmakers told the Washington Post in 2013.
The Internet played a critical role in the government's monitoring of Johnston and Mann. Mann's website was disabled by a common Internet denial-of-service attack, and crew members' emails were hacked and rerouted. The Office of Tibet in New York also had its email rerouted. An independent security expert and an FBI agent traced the attacks to China.
In the West, we tend to celebrate the Internet as something that spreads information, and with it justice and change. (The Arab Spring and the Black Lives Matter movement are two powerful examples.) In China, documentary activists point out, the Internet ironically also serves as a tool for state-sponsored surveillance and societal manipulation.
"The very Internet that we thought would be our leverage for a mass audience served as our adversary because the Chinese government used it to infiltrate our system," Tenzin Seldon, a Tibetan activist whose email was hacked from China in 2008 while she was a student at Stanford, says in the film.
The Chinese government did not return requests for comment, though a representative of China's Defense Ministry told The Washington Post that accusations that the country encourages hacking are "neither professional nor in accordance with the facts."
State of Control documents Johnston and Mann's efforts to investigate a rumored effort by China to keep peace activists' stories about Tibet out of the media during the Olympics. The pair's journey into China's most forbidden region goes horribly wrong.
It's not clear precisely at which point the Chinese government learned of their plans. They do make it into Tibet, but the guides they'd hand-picked—friendly to their cause—disappear quickly. They're subjected to police intimidation and other forms of harassment.
Expected surveillance goes from bad to worse
Using a mix of standard video interviews, news clips, and surreptitiously shot footage and phone recordings, the film shows how Johnston and Mann are subjected to increasing levels of surveillance and harassment, including theft of and damage to their recording devices and computers. Still, they are able to access a monastery and sneak out footage of their conversation with a monk about assaults by the police in Tibet against protesters.
By the time they're kicked out of Tibet, it's clear that the situation has become more tense. Mann's computer gets accessed and his desktop "erased," and somebody who claims to be the manager of the hotel they're staying in poisons him.
"I didn't think they'd go so low as to poison me with a low dose of strychnine," Mann says in the film.
But as Johnston notes, at least the filmmakers could get out of China. Tibetans can't, and the emphasis on Tibetans' struggle to maintain their culture and identity in the face of brutal, lethal assaults orchestrated by the Chinese government draws a direct line from faceless surveillance to human misery.
While the film takes place seven years ago, the electronic surveillance techniques depicted in it are still effective. And because of the global nature of the Internet, the struggle to defy authority places even Tibetans who have left China at risk. Hackers—government-sanctioned or not—use malicious software to infiltrate email accounts, shut down websites, and follow friends, family, and other associates of their primary targets.
The documentary offers a hopeful ending, showing how some activists had escaped Tibet and China to continue their work from the United States. But it's hard to watch it and not come away struck by how damaging and potentially lethal a tool Internet surveillance is for a government attempting to control its populace.
State of Control premieres in San Francisco on Thursday night, with several panelists: cybersecurity expert Dmitri Alpervotich, directors Christian Johnston and Darren Mann, and Tibet activists Tenzin Seldon and Sonam Tso.
Correction: A previous version of this story misspelled the last name of one of the film's directors. It is Johnston.
Enjoying these posts? Subscribe for more