Swipe safe: Tips and tricks for dating online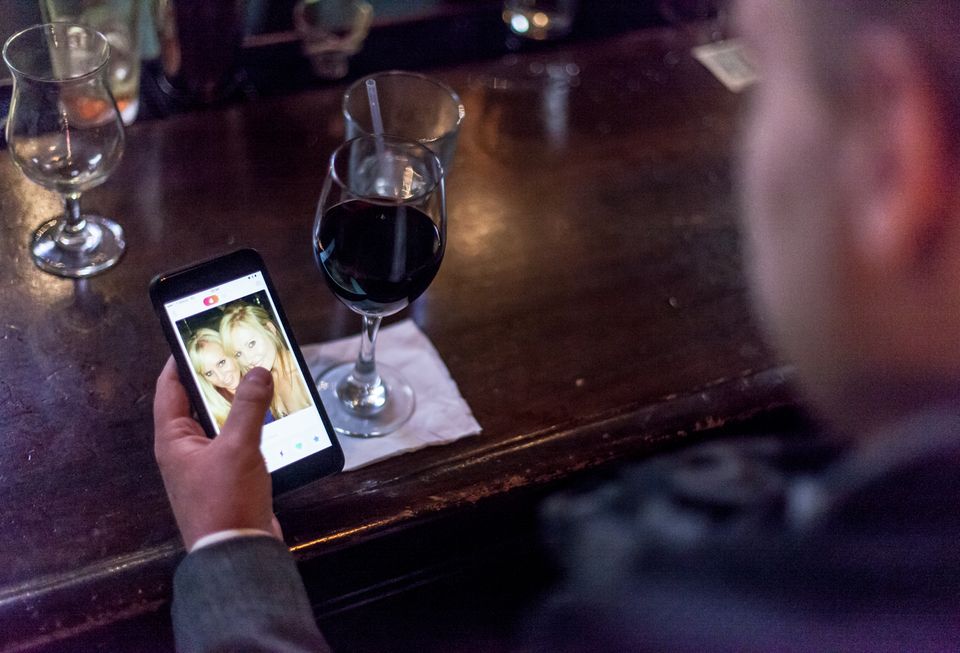 Swipe, swipe, match. Looking for love these days is as simple as ordering a burrito from your smartphone. But while that delivery may give you temporary indigestion, getting scammed or phished while dating online can give you serious heartburn.
Mobile and online dating can be a godsend for the shy, the busy, and those who are new to the dating scene. According to Pew Research Center, 15 percent of Americans are meeting their partners via dating sites and apps. And it's more than Millennials: Parents and even grandparents are logging in for love.
Following prominent data breaches at Ashley Madison and Hzone last year, which respectively involved hackers leaking personally identifiable information of people seeking to cheat on their spouses or find others who are HIV-positive, security and privacy are top of mind for many people testing or hosting online dating services.
While many app makers are working hard to make sure that your love remains blind to hackers, there are a few things you can do to arm yourself against scammers—and ensure that these apps are doing right by you and your quest to not die alone.
Ask about security
"Privacy and security is the No. 1 concern for our users, especially our female users," says Brian Gerrard, the founder of Bae, an app aimed at matching black singles (now part of the social-networking site Tagged).
An app's dedication to protecting your data should be intuitive from its messaging, Gerrard says. "See if there's someone in a security role, and look for security logos and licenses on their site."
Privacy policies can be hard for the basic user to decipher. If you're putting your heart online, you should feel comfortable reaching out. A reputable dating site should quickly answer your questions about privacy and security, he says. It should also offer to protect in-app chats with encryption, he adds, though people aren't quite yet demanding it.
"I think that encrypted chat will be critical in the future," he says. "Dating apps can always be potentially threatened by [marketing or phishing] bots…Encryption can help to fend this off, as well as offer more privacy to the dater."
Max Fischer, CEO of BeLinked, started his dating app when he began hearing stories about people meeting over the professional network LinkedIn. But even business professionals aren't clamoring for encryption in their dating lives. "We don't offer encryption yet, but it's something we're looking into," he says.
Do a search test
A Google search can be your best wingman (or wingwoman).
Justin Lavelle, chief communications officer for the background check platform PeopleLooker.com, suggests using Google Images to search by image URL or upload, aka performing a reverse image search.
"If the image shows up across hundreds of pages," he says, "it's highly likely that the person is being deceitful and is using someone else's image as his own." Deceitful—or Internet (in)famous.
While it's a good idea stick to well-known dating sites with which your friends have had success, new sites worth a look pop up every week.
If you've never heard of the app but want to check it out, first read user reviews. If there are very few (or only negative) reviews, stay clear.
Test the pool
In addition to traditional profile creation, many dating apps use large social networks to quickly expand the pool of potential users.
Services that use Twitter, Facebook, and LinkedIn, for example, allow you to see how a match is connected to your network. This makes is easy to verify with connected friends or colleagues that potential in-person dates are who they claim to be.
"It's harder to falsify information on LinkedIn, since there are third parties actively scrubbing the network to weed out people who say they worked at places where they didn't, or attended schools where they didn't," Fischer says.
Watch for scams
"Although it may seem harmless to share your location, name, occupation, age, first pet, and mother's maiden name in your profile—these identifying characteristics can be pieced together by fraudsters to assume your identity," says Gary Davis, chief consumer security expert at Intel Security.
Pinguino Kolb, CEO and co-founder of Cuddli, a social app for geeks, says she works hard to ensure that Cuddli users are chatting with real people, not bots or bamboozlers.
Kolb, who also designs for The Parallax, recommends taking advantage of Cuddli's filters in order to keep out potential creeps. For example, an 18-year-old user may not want to be contacted by a 60-year-old guy.
"If a woman quickly asks if the user wants to see naked photos or encourages them to begin chatting on another site, that's a big red flag," Kolb says. "Once an account is reported three times, we automatically kick them off the app."
Matches who seem more interested in selling you something, finding out exactly where you live, transferring money, or learning personal things about you that have nothing to do with dating are also dangerous, says Robert Siciliano, CEO of IDTheftSecurity.com.
"If a potential online date asks for a loan or any financial information, report them to the online dating website immediately," he says.
Enjoying these posts? Subscribe for more