To fill cybersecurity positions, recruit veterans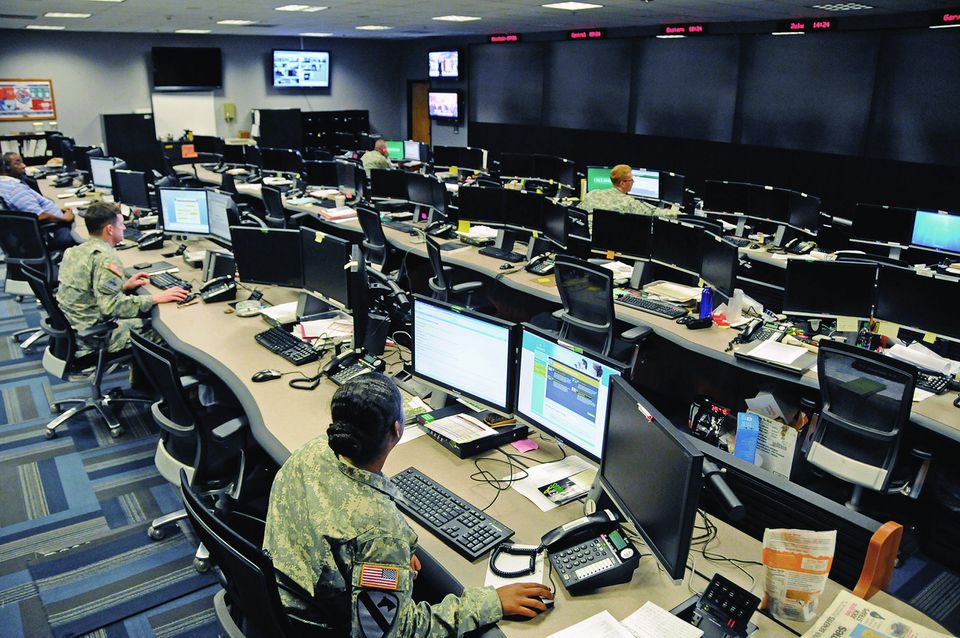 As a U.S. Army specialist in cryptography, I had to break cryptographic codes, identify targets through their communication patterns, and accurately report on those communications. The training and experience were highly technical, collaborative, intense, fascinating, and ever-changing—much like many jobs outside the Army, I thought.
Once I left the military, however, I struggled on the civilian job search battlefield.
Each year, more than 200,000 members of the U.S. military transition from active-duty positions back to civilian life, according to a 2016 report from the Department of Defense. These servicemen and women face many challenges upon their separation from the military. Among the bigger challenges are figuring out where to turn to obtain health care resources, where to find employment, and how to apply a unique skill set to a new career interest.
---
---
READ MORE ON CYBERSECURITY AND JOBS
Too many cybersecurity jobs, too few hackers
At S(h)ecurity, a focus on infosec industry imbalance (Q&A)
Georgia bill could stifle the state's booming cybersecurity community
How myth of meritocracy stymies women in infosec
Opinion: Looking for cyberthreat talent in all the wrong places
---
When I joined the Army in 2000 out of high school, I was breaking away from a party scene, and looking for structure and discipline to guide the next phase of my life. The military provided structure and discipline in spades, along with the opportunity to apply my basic knowledge of connecting home computers to a large organizational scale. I was trained as a signals intelligence analyst, and I was given roles involving setting and maintaining computer and satellite networks.
On the job, I learned how to break cryptography, analyze communications, identify target and operational patterns, and prepare intelligence reports of transmitted messages. I looked for patterns, and investigated how individuals or messages might be related. Each assignment was a fun challenge I came to view as a sort of strategy game.
This experience would translate into valuable skills I could use as I transitioned out of the military—I just didn't know it. And more importantly, I didn't know how to do it.
Despite acquiring an extraordinary skill base while in the Army, I found myself underemployed upon my return stateside. For a period of time, I worked at Target to get by, knowing that this was not a long-term solution for me. I was confident in what I could offer an employer. I just needed a chance.
I was not alone—last year, the Bureau of Labor Statistics counted more than 370,000 unemployed veterans in the United States.
While there are exceptions, several factors commonly impact employment rates among veterans like me:
Difficulties correlating military work experience with civilian job terms or requirements
Certification barriers, including licensing requirements
Health issues and disabilities, such as post-traumatic stress disorder
While in the military, service members often lead in roles that closely mirror jobs in the civilian workforce. But if their resume fails to describe their responsibilities in civilian terminology, their experience can get lost in translation on veteran resumes or in job interviews.
There's a military specialist job called visual information equipment operator-maintainer, for example, that in the civilian world might equate to a person in charge of video teleconferencing. It takes a bit of effort to make that connection, especially when you're short-staffed and busy scanning a stack of resumes. Hiring managers, understandably, rarely exert that effort when sorting through resumes that include more familiar terminology.
Despite acquiring an extraordinary skill base while in the Army, I found myself underemployed upon my return stateside.
On both sides of the cybersecurity job equation—employers and veteran job seekers—things need to change. This is because as vets with cybersecurity experience struggle to assimilate back into civilian life, employers are struggling with a severe talent shortage amid ever-increasing cyberthreats targeting our government, our cities, and our citizens.
A 2017 study revealed that 70 percent of employers around the globe want to increase cybersecurity staff this year. It also predicted a 1.8 million deficit of cybersecurity workers by the year 2022. For veterans, cybersecurity might provide an answer to how they can continue serving this country. That's my view, anyway—it's just a different battlefield.
While working at Target and studying engineering, I attended a WhiteHat Security presentation I that opened my eyes to opportunities in cybersecurity. I became certain that a cybersecurity job would be challenging yet always exciting.
Eventually, WhiteHat hired me as an application security specialist. Through WhiteHat's training resources, I learned how to identify many of the cyberthreats and vulnerabilities that are responsible for a majority of the major hacks and breaches we hear about on the news every day. I now test vulnerabilities in Web applications, assessing whether weaknesses leave malicious hackers with access to systems, user accounts, or personal information that could compromise the security of the organization or its customers.
I'm now well beyond a successful transition from military service to a civilian job, and as I look forward to career growth opportunities in the cybersecurity industry, I often think of my fellow veterans still struggling to identify a productive place in the civilian workforce.
The secret of my motivation and enjoyment of this job comes from what I learned in the military. I view my job as a strategy game, where I am challenged to think like a hacker in order to break through security measures. If there's a way to bypass filters, or portions of an app that allow user input into the application without any security measures being applied, I will find it. To me, absolutely everything connected to the Internet is vulnerable.
Not unlike soldiers, security professionals can fall prey to battle fatigue, or complacency, which can lead to breaches. I credit my success at WhiteHat to the analytical skills I acquired in the military, as well as the necessary battlefield shields of self-discipline, competitiveness, stamina, and drive, all of which are now written into my DNA. I am constantly pushing myself to learn more, often putting in extra hours or personal time, to find new ways to beat our cyberenemies.
I'm now well beyond a successful transition from military service to a civilian job, and as I look forward to career growth opportunities in the cybersecurity industry, I often think of my fellow veterans still struggling to identify a productive place in the civilian workforce.
The U.S. Department of Veterans Affairs offers government jobs and resources to help with this process, as do organizations like HireHeroesUSA. Several employment search engines, including USAJobs.com, Military.com, Dice.com and Monster.com, have options designed to help employers fill positions with veterans.
Another approach to civilian employment is an education program like BootstoBusiness, which is sponsored by the U.S. Small Business Administration. The program is a training track within the Department of Defense's Transition Assistance Program and is a partnership between the SBA, the Institute for Veterans and Military Families at Syracuse University, and the School of Hotel Administration at Cornell University.
As I reflect on my path from military service to the cybersecurity industry, I recognize that the technical skills I gained in my various roles in the military, including signals intelligence analyst, team lead for the satellite-networking platform, and site guidance manager, made me uniquely qualified for the job I have today. I also learned that 87 percent of the global cybersecurity workforce is made up of people just like me, who did not begin careers in cybersecurity.
Veterans can help address the severe cybersecurity talent shortage, and cybersecurity employers can help address the needs of veterans struggling to adjust back to civilian life. Smooth connections and transitions, however, might just need to start with smooth translations of military jargon.
Enjoying these posts? Subscribe for more